We are excited to announce a new CARES program called Juniper Cares Employee Relief Fund, established in partnership with Helping Hands Inc., a 501c3 public charity.
This fund will assist qualified employees and Business Partner Associates who may need assistance due to medical or financial situations, as well as unforeseen emergencies such as natural disasters or an unexpected death in the family.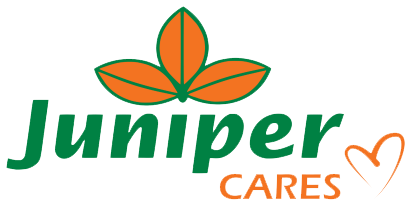 Easy payroll deduction.
No better cause than helping those you work with everyday
It's tax deductible.
To make a contribution, Employees need to complete the linked
payroll deduction form.
Vendors and anyone who wishes to contribute to the fund may click on the button below. Click on the Donate tab and select Juniper Cares Employee Relief Fund – DAF to make your donation.
Are you an employee in need of help? Click the link below to apply for assistance.